Knowledge Gains: 10 High Protein Foods
Protein, Protein, Protein! If you read our last post, you'll know that protein is our friend.
Despite this though, and even with our best intentions, a hectic day can lead us to jump in on foods that aren't as beneficial to us as this nutritional wizard. Think how many times you've gone home or gone for lunch and cobbled together whatever was in the fridge or, and we all do it, visited your local takeaway? We are only human after all!
It doesn't have to be that way though, with these 10 high protein foods you can get yourself through the day, avoid the sugar crash, improve your health, build muscle and even help achieve your weight loss goals.
So what's out there?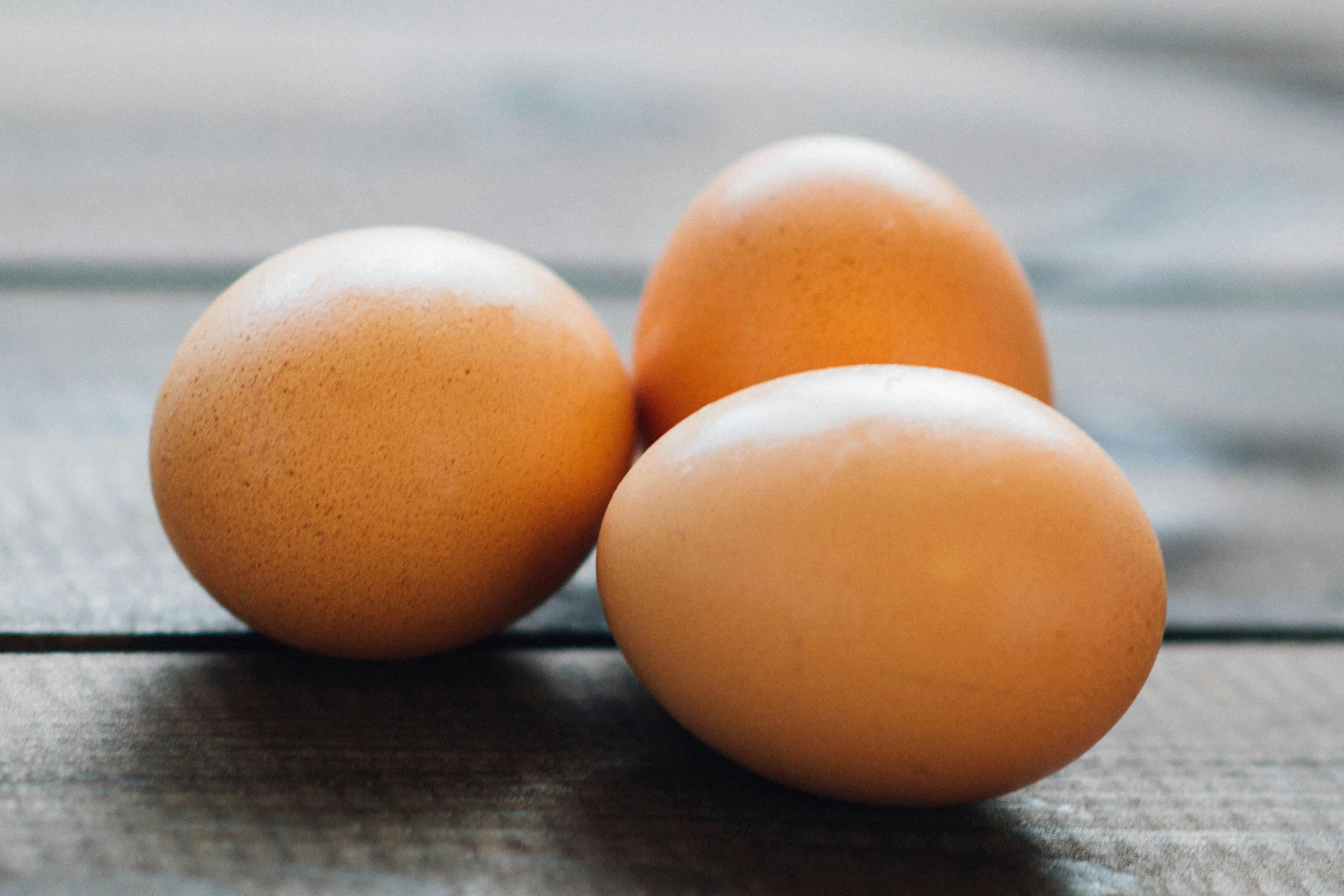 1. Eggs
Protein - 13g (per 100g)
Egg whites are virtually pure protein source.
Whole eggs are also a great source of fats as well as a number of vitamins and mineral in particular Lutein.
Eggs are a great nutrient-dense food, they are easy for even the most reluctant meal prepper out there. Simply boil 2 eggs and then go about your day knowing you've got this super easy snack at your disposal.
2. Peanut Butter
Protein - 29g (per 100g)
Whether you like it crunchy or smooth, there is no wrong way to enjoy the delicious taste of peanut butter. It is a calorie dense food that is ideal for boosting calorie intake. A hefty spoonful can provide you with around  8g of protein, 6g of carbs and infinite grams of satisfaction. Easy to just have on the spoon, add it shakes or throw onto some celery or rice cakes; you cannot beat the guilty but healthy simplicity of peanut butter.
3. Cheese
Protein - 25-35g (100g)
Your friend and mine, the savoury delight that comes in multiple varieties; the protein content of which can vary depending on the style. Swiss, Edam and Gouda are the kings of cheese protein, providing between 25g and 35g per serving and just 1.3g of carbs. Granted the fat content is something you'll need to keep an eye out for. However, if you can fit it in or if you're not too fussed then go crazy. Try combining cheese it with some grapes or pineapple, and you've got yourself a winning combination to carry you throughout the afternoon.
4. Greek Yoghurt
Protein - 10g (per 100g) and 0g Fat per serving.
Greek yoghurt contains slow digesting proteins (Casein) which are ideal for keeping full, and/ or before bed.
Greek Yoghurt contains  roughly twice the amount of protein compared to regular yoghurt (and much lower sugar to boot). Coming in between 10g to 20g of protein depending on the brand. Keep it simple by avoiding the flavoured varieties and just add a drizzle of honey, a handful of fruits or nuts.
5. Sunflower Seeds
Protein - 21g (per 100g)
Sunflower seeds are rich source of vitamins and mineral such as vitamin E, B1, magnesium, copper and many other nutrients. These seeds are a veratile snack that can also be added to meals and salads.
Protein - 80g (per 100g)
Ah, the good old protein shake. We'd be amiss if we didn't mention this pillar of the protein community. Protein shakes (depending which ones) are low in fat and carbs, offering a fantastic source of protein.
They are a fast digesting protein source as well as being high in Glutamine and BCAA. they can be one of the quickest ways to fill yourself up with a bucket load of protein and with such a diverse range of brands to choose from it's no wonder people turn to the trusted shake.
7. Meat Free - Quorn (mince)
Protein - 14.5g (per 100g)
Another fantastic meat free protein source, which is sustainable. An ideal choice for those making a switch towards a meat free diet, offering a like for like replacement.
8. Almonds
Protein - 21g (per 100g)
Nuts! Almonds sure are versatile things, have them straight up, turn them into milk or make yourself a nut butter. They are a great source of fibre, vitamin E & B, magnesium, zinc and our good friend protein. Around 10g per 50g serving.
Grab yourself a small pot or bag to throw them in, and you've got yourself a perfect mid-morning snack.
9. Salmon
Protein - 20g (per 100g)
A fantastic source of fats, particularly omega-3. Rich source of vitamins and mineral and a tasty addition to your meals.
Protein - 15g - 25g (per bar)
Finally, old faithful itself, the protein bar. Easy, versatile and with just soo many choices available you'd be crazy to overlook them. Swing on by the site to check out your options and even try a few by checking out one of our curated boxes. You won't be disappointed.
There you have it, add these powerful protein sources to your culinary collection, and you'll be on to a winner. Comment below or on our social pages with any specific protein treats you go to and love.
- The Letterbox Gains Team